The Airborne Museum, what is it ?
Come to the Airborne Museum and climb aboard a real aeroplane alongside American paratroopers and drop into Sainte-Mère-Eglise to liberate the town. Listen to the aeroplanes' engines, the exploding bombs and the jumpmaster who gives the order to jump.
Feel the vibrations of the aircraft and the wind in your hair as you drop by parachute! Thanks to John the parachutist and Grandpa Albert you will find out about the history of Normandy Invasion whilst having a great time.
A tablet will be given to you for free at the entrance of the museum. Thanks to the HistoPad, you will discover even more while having fun: participate in a treasure hunt and find war relics hidden all over the museum, take a selfie in an American parachutist, nurse or soldier's uniform. Are you ready to go back in time to 1944?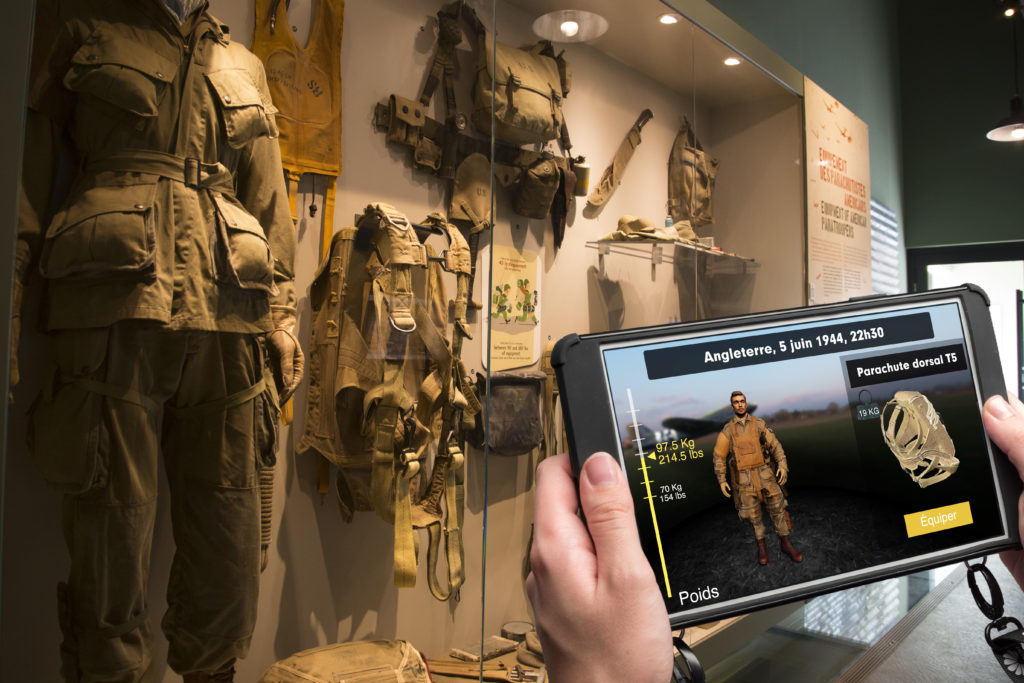 The Airborne Museum's HistoPad will take you back 75 years to the very moment the Allies landed! Before your eyes, you will be able to see History replay: the German occupation in Normandy, the arrival of paratroopers in Sainte-Mère-Eglise, the landing of gliders, the creation of temporary hospitals, the major battles etc…
Games book, just for me !
On this page you'll easily be able to find activities to have fun before or after coming to the Airborne Museum, but also guides to visit the museum.
Inside you'll find stories to tell you friends or at school you'll discover a whole bunch of things and you'll be able to enjoy yourself with little games such as coloring, drawing, quizzing and cross words. Once you're at the museum exit this little book will be a great souvenir of your visit to the Airborne Museum for and of Sainte-Mère-Eglise.
Once you have finished visiting the museum check your answers with the booklet corrections. For sure apfter that you'll be unbeatable 😉 !
Choose your guide depending on your age range, there are three of them :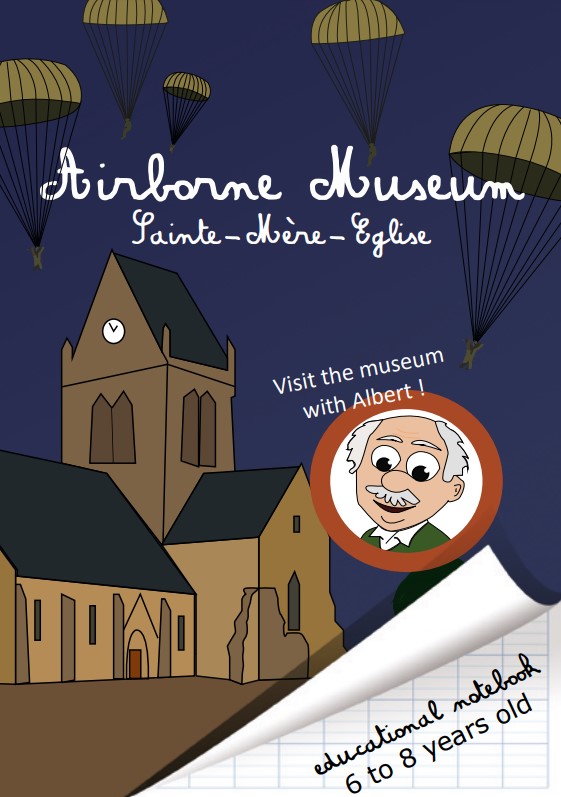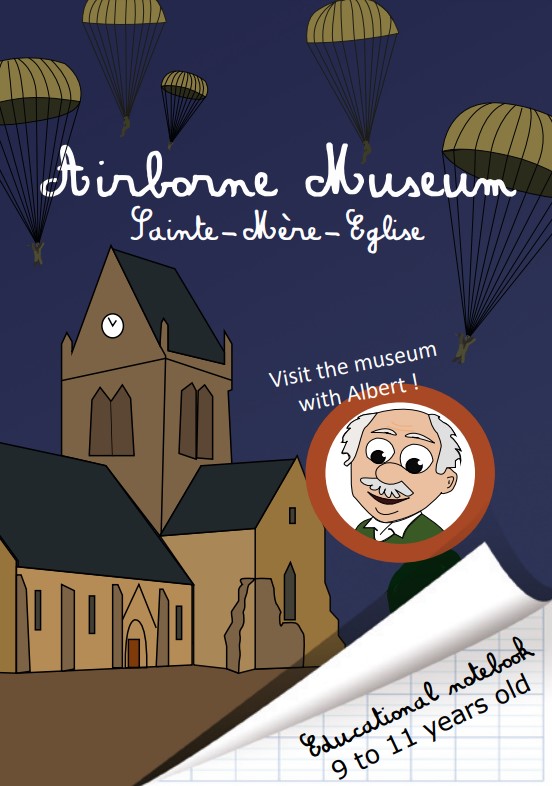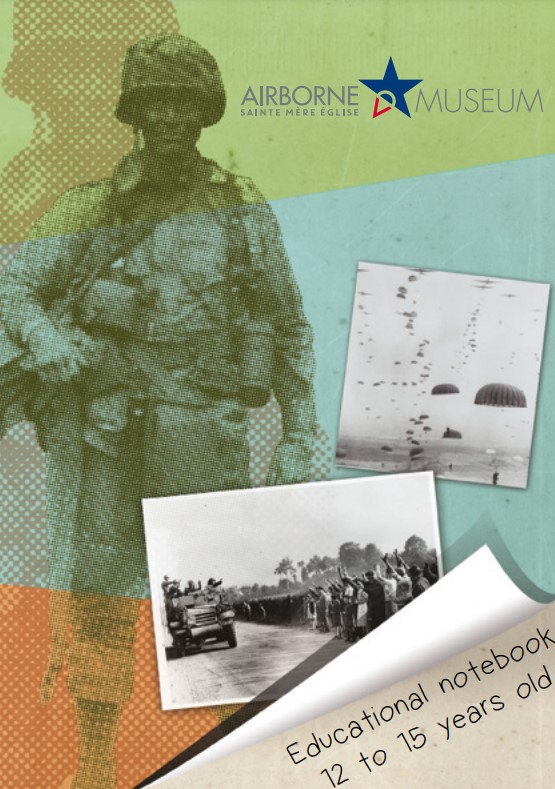 After your visit correct yourself with this correction :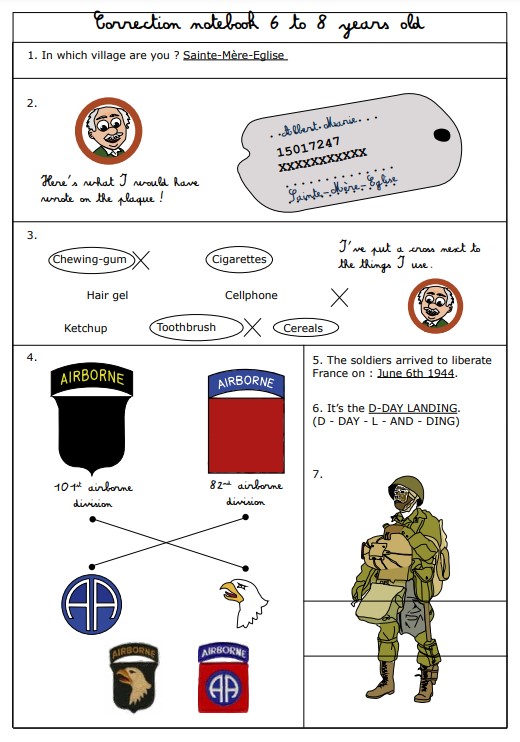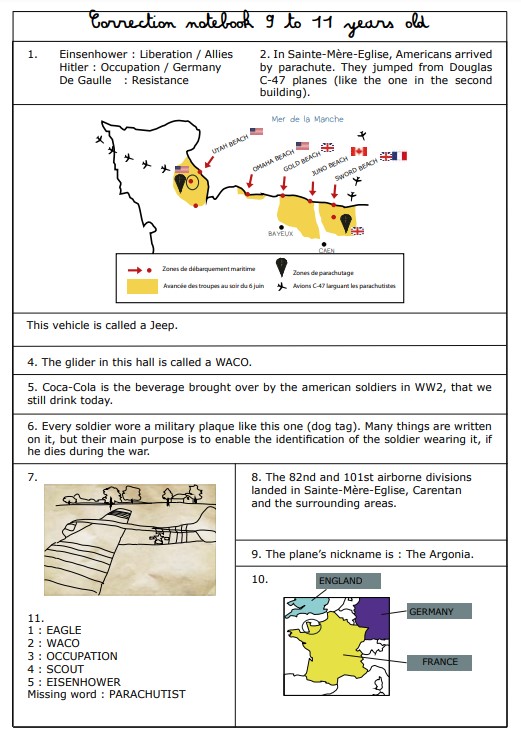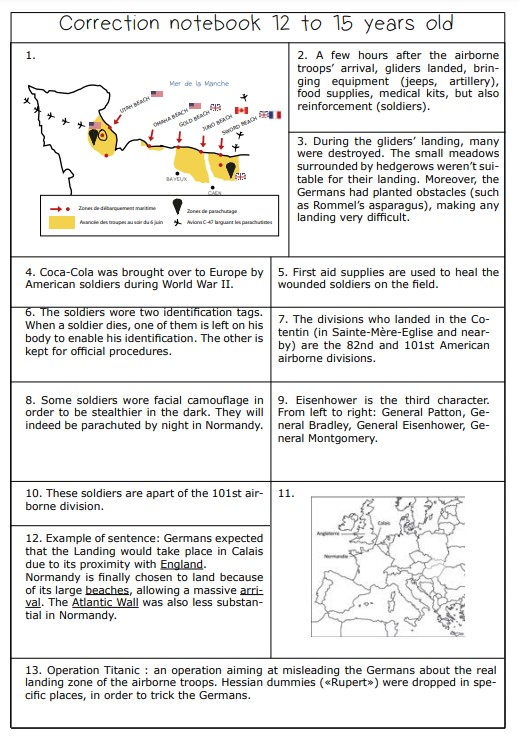 Get your crayons and markers and have fun !
Click on colourings to download and print. Your turn the artist!