You're looking for an original room to rent in Normandy for your meetings, conferences or seminars ?
The Airborne Museum provides you with 3 rooms for rent to meet for all your needs.
The Airborne Museum offers you its services by giving you the possibility to rent a conference room that can be adapted to a seminar room or a cinema room. This original and historic place will undoubtedly leave its mark on the minds of your employees. You will also have the opportunity to visit our museum through the large collection of objects that will immerge you in 1944 during the Normandy landings. It will leave an unforgettable memory to each of your guests.
Whether in terms of comfort, space or environment, for your meetings or conferences, our 3 rooms equipped with WIFI meet all your needs.
We offer you:
A meeting room
that can accomadate up to 50 people depending on the configuration of the room. Very functional, this room available all year round, will be able to adapt to your expectations thanks to a bright and pleasant working place.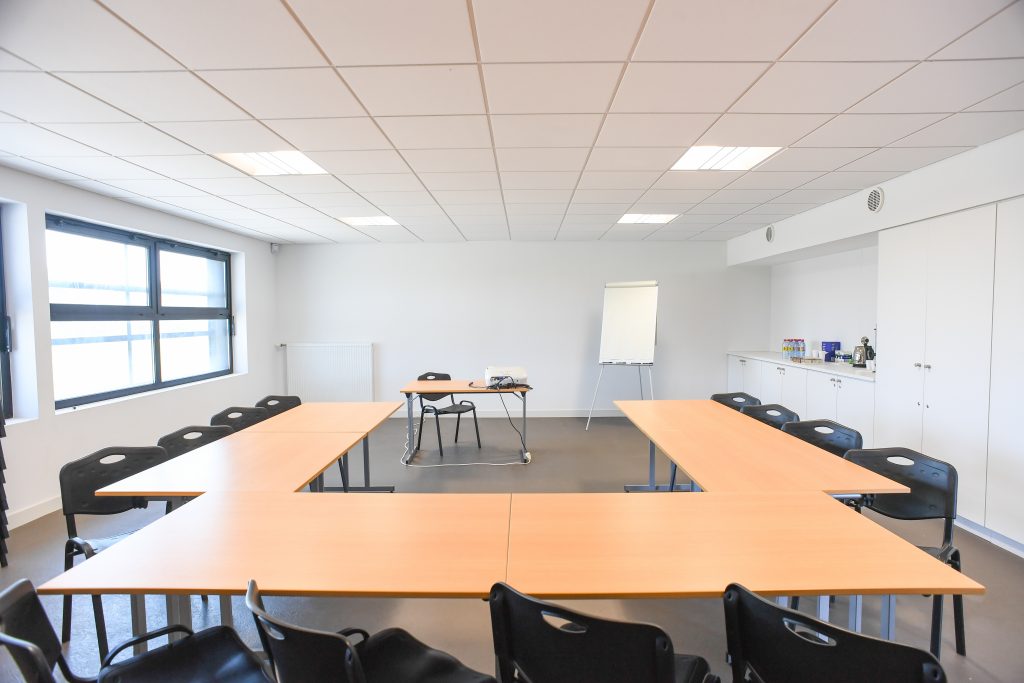 Equipment available: videoprojector, tables, chairs, kitchen, paper board
A 1200 FT² cinema room
with 120 seats, air-conditionning and adjustable lighting. Particularly adapted for many guests, this room will provide you a high quality display with optimals sounds conditions during your seminar, meeting or conferences.*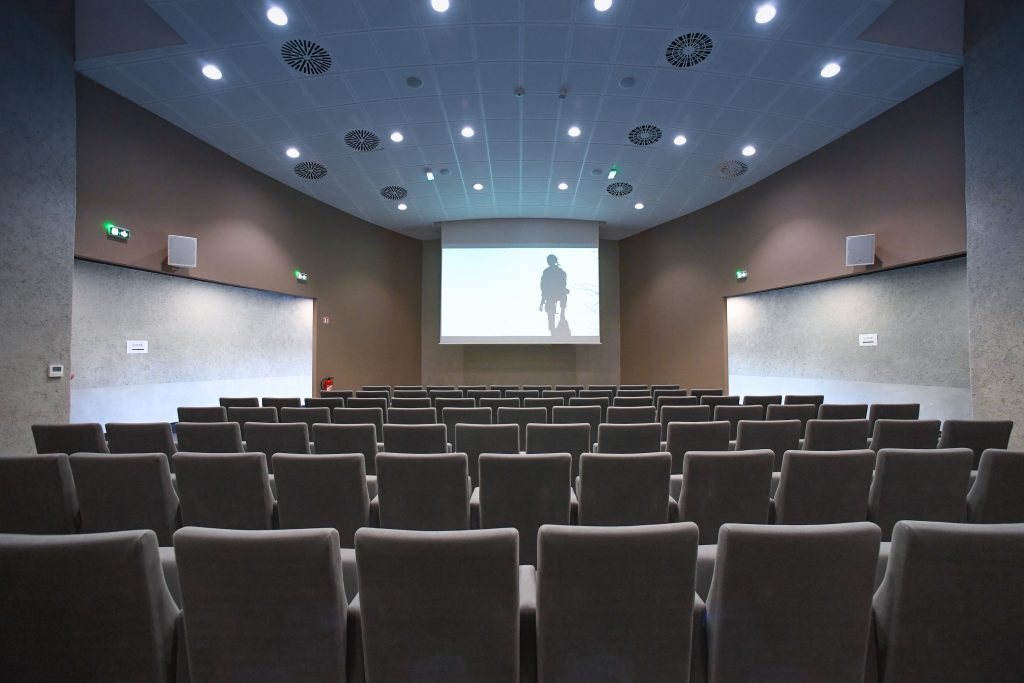 Equipment available: videoprojector, microphones, paper poard, lectern, platform, seats.
The hall of the building Neptune
This place of about 1400 ft² is located within the museum itself among a large and historic collection. You will find an ambulance but also an american plane which you would be with during your dinner cocktails, lunch cocktails, welcome coffees or meals. Fully air-conditionned, this area will give you the opportunity to host a lot of guests. Everything is possible in this adaptable place.*
Equipment available: giant screen, microphone, paper board
Whatever is your wish, rent a meeting room, a conference room, a seminar room, you will inevitably find what you are looking for in the Airborne Museum. Make your meetings a particular moment that always will be in the minds of your guests.
Meeting room
Cinema
Neptune
Area
640f2
1180f2
1399f2
Capacity max.
50 pers.
120 pers.
300 pers.
Equipment
– Videoprojector
– Paperboard
– Tables
– Chairs
– Kitchen
– Videoprojector
– Paperboard
– Microphones
– Lectern
– Platform
– Seats
– Videoprojector
– Paperboard
– Microphones

Located in Normandy in the department of Manche, Sainte-Mère-Eglise is a city rooted in the history as can testify the very famous dummy attached to the top of the church. Placed at 30 minutes of Cherbourg and 1h of Caen, our meeting rooms are easily accessible by the National 13. At a distance of 1h30 of Deauville, the access to Sainte-Mère-Eglise in the Manche is very simple, as for the people who come from Paris with about 3h30 to reach this original place. Obviously, you can use a different kind of transport such as the train to Carentan and then the bus or the taxi to go to Sainte-Mère-Eglise.
The Airborne Museum is located in the middle of Manche. After you visited the museum and participated to your seminar, you could discover in Manche, in Normandy, monuments and other museum talking about D-Day. You can reach Utah Beach which is at 15 minutes of Sainte-Mère-Eglise, for a historical visit or simply to breathe some fresh air with practicing sand yacht. To stay in the sea spirit, you can experience a real immersion in a submarine at the City of the Sea in Cherbourg and many other things. A lot of activities could possibly done around the Airborne Museum.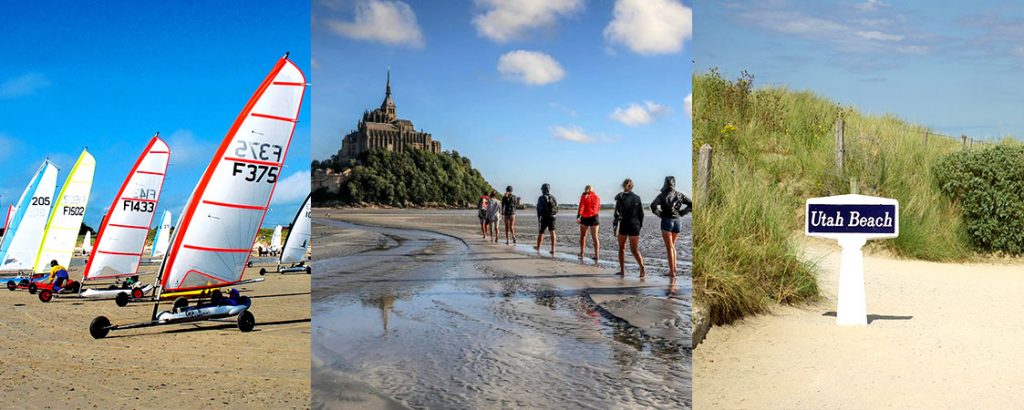 Information form for the rental of spaces at the Airborne Museum