Experience the history of D-Day at the Airborne Museum
In the heart of Sainte-Mère-Église, in front of the bell tower on which the parachutist John Steele was hung, the Airborne Museum will make you live and understand the events of the D-Day since the preparation in England, until the conquest of the freedom!
Learn about our history
Monday 5 June
09:00 – 19:00
Address
14 rue Eisenhower
50480 Sainte-Mère-Église
Phone: +33(0)2 33 41 41 35
Fares
Adults (< 16 y.o) : 9,90€
Child (from 6 to 16 y.o) : 6,00 €
Family fare : 9,00 € per adult and 5,00€ per child
Free for kids under 6 years old.
Jump back in time with the Histopad
Thanks to the hyperrealistic graphisms of a touch pad, you will be transported to the heart of Normandy in 1944 and experience the highlights of the Normandy landings. Immersion guaranteed!
View more
Item of the month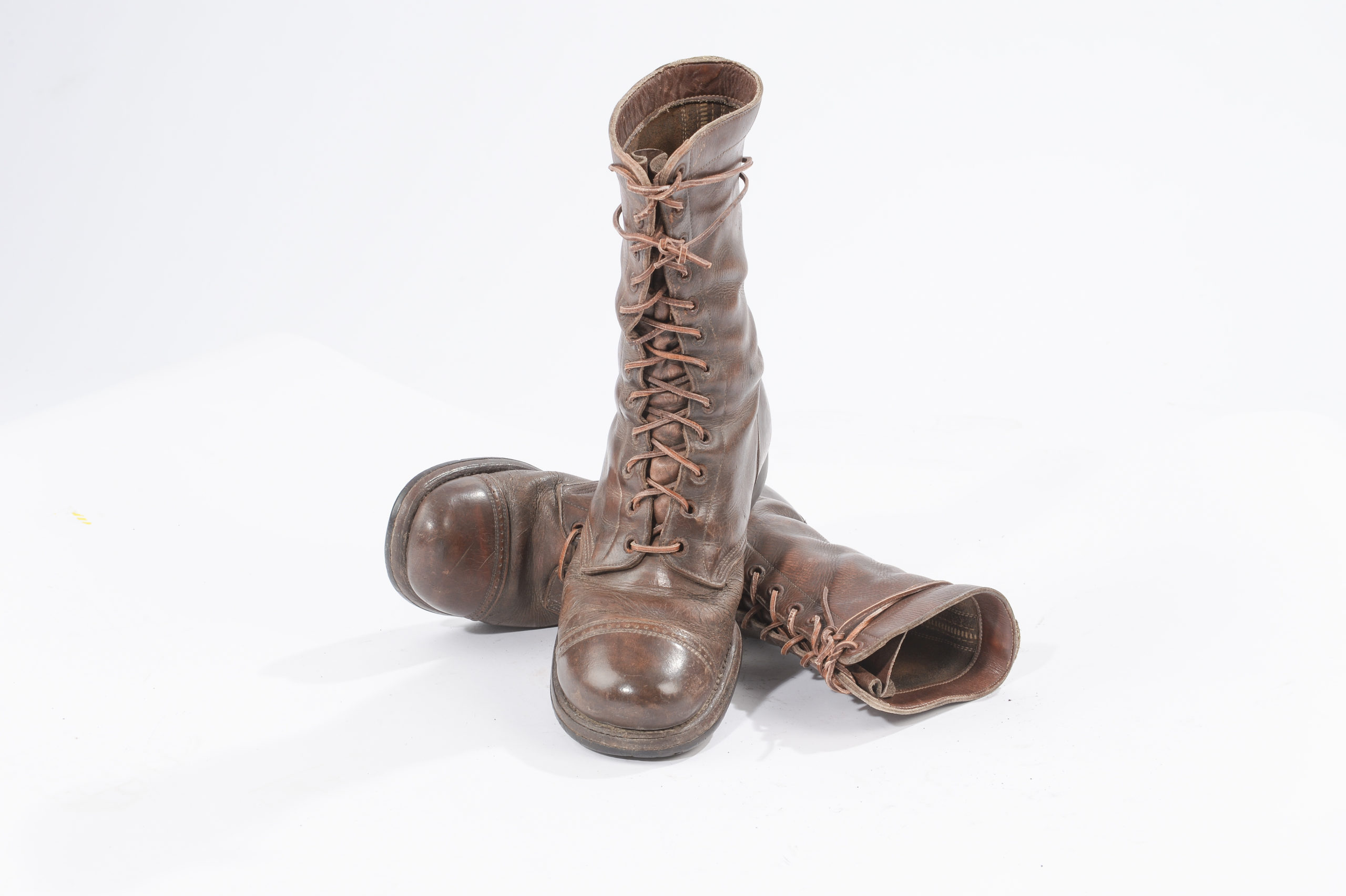 Uniforms
US paratrooper's jump boots
View more
Shop
In the Museum store, you will find a wide range of articles and objects that will allow you to keep a souvenir of your visit.
Online shop
Very good and educational museum. Everything works with a tablet, which is very convenient to use. Will definitely come back here again!
One of the best and most enetrtaining museums I've ever visited. We've spent there over 3h and I don't regret a minute of that time. Great collection, awesome lightning.
Beautiful museum. One of the best WWII museum's I have visited. At the beginning you receive a interactive tablet where you can find extra information and helps you imagine how things looked during the war. Especially the part where you step into a plane to imagine the parachutedrop above Normandy is a breathtaking experience. When you visit Normandy you MUST visit this museum.
800 stars. I loved every minute of this Museum. I only wish they had more air conditioning, but that's a common complaint for almost every spot in europe. Excellent mix of artifacts from the invasion and a bit of Hollywood magic with a simulated c47 flight. Go, don't think twice.
What a fantastic place to discover what was done by the soldiers of the 101st and 82nd airborne on D-day and beyond. Lots of interesting facts and stories. Included in the entrance price is an interactive iPad that you can scan as you go along and read more of the facts. The whole museum is wheelchair and pushchair friendly. To properly take everything in, you should allow for four hours for your visit or more, but that is my time and what I wanted to find out. Go and visit- excellent
Frederique Orgill
03/06/2022
Amazing museum! Brilliant for adults & children alike, my children loved the tablets issued at the front desk which are very interactive and make the visit really fun & interesting for the children. Everything in French and English, the tablets have multiple languages too. It was fascinating to see all this up close and listen to witness accounts gathered. Soldiers had names and faces and being able to discover their lives in those few days really brought home their heroism to stand up to fight knowing they would more than likely die.