Few miles from Normandy landing beaches, the Airborne Museum has become the largest museum in Europe dedicated to the american paratroopers of the 82nd and 101st Airborne engaged in the context of the Normandy invasion in 1944, during the Second World War.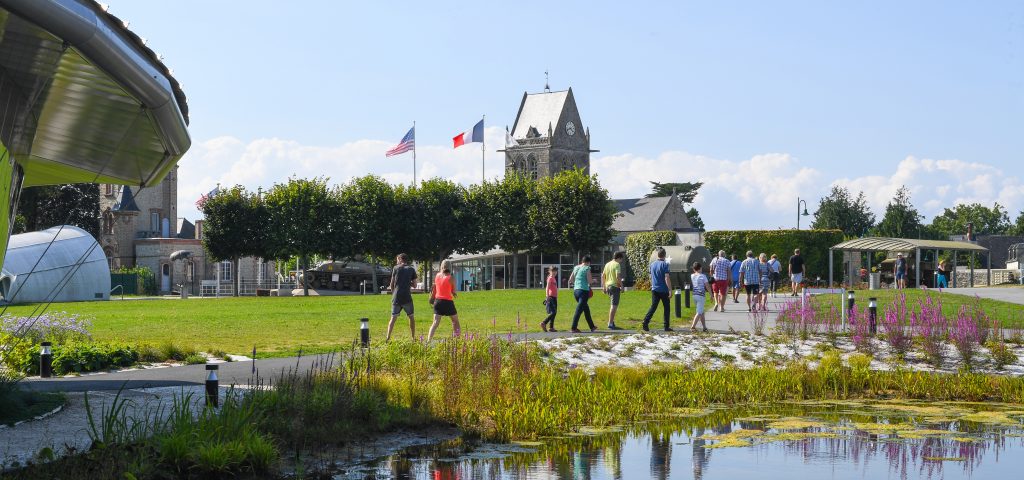 Live the history of the Normandy invasion at the Airborne Museum!
At the heart of Sainte-Mère-Eglise, facing the church where John Steele famously was caught, hanging from the bell tower by his parachute. The Airborne Museum makes you live and understand the D-Day from the invasion preparations in England, through to the battles for liberation.
Board a glider and a C-47 aircraft with sound and light effects for a total immersion. You will also accompany the soldiers of the 82nd and 101st Airborne Division in the decisive battles of the Normandy Landings thanks to an hyperrealistic museography.
At the entrance to the museum, we give you a HistoPad tablet that will transport you in 1944 to a glider landing site, a field hospital, the church square during the German occupation… and many other worlds to discover! Learn more about it.
Board on mythic planes and discover historic items which bring you in June 1944. The Museum will bring you into the history of Sainte-Mère-Eglise thanks four buildings :
The WACO Building
The C-47 Building
Neptune Operation
The Ronald Reagan Conference Center
Thanks to the Waco glider and the C-47 planes, visitors and enthusiasts are invited to get back in time while browsing through this historic site.
In the brand new building Operation Neptune, be prepared to parachute on the 6th of June 1944! Join the nighttime embarkation of a C-47 aircraft in England, then drop into the square of Sainte-Mère-Eglise in the midst of the fighting and take part in the operations that followed.
Many dummies in uniform as well as vehicles are displayed. We will disover moving testimonies and personal recollections; most of them were donated by Americans Veterans.
While leaving the Airborne Museum, you will keep in mind the poignant memory of these tragic hours that made Sainte-Mere-Eglise, its church and its surroundings enter History.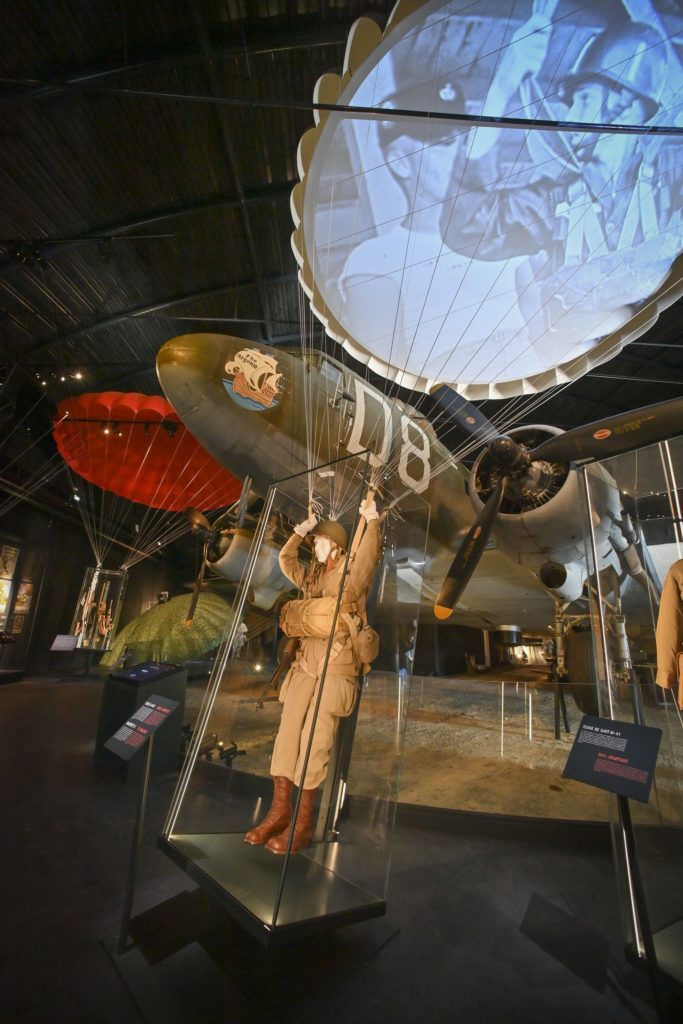 A private event at the Airborne Museum ? It's possible! Feel free to contact us to book a meeting room, the conference center or the hall of Operation Neptune building. Conferences, seminaries, meetings, dinner : we handle all the organization !