Camp Géronimo 2022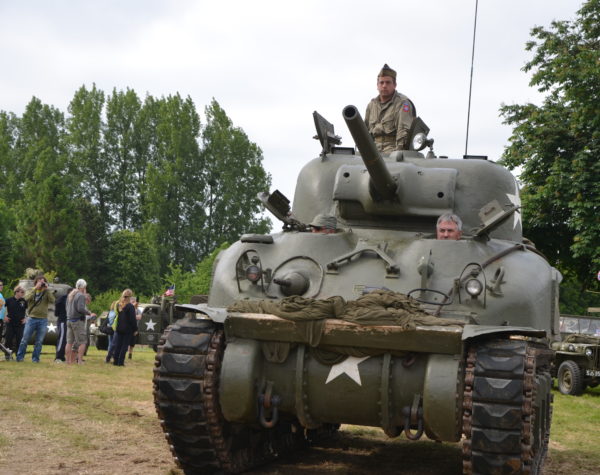 Du 03 juin au 06 juin 2022
Le camp Géronimo se tiendra du 3 au 6 juin 2022, de 9h à 22h.
As every year, this reenactment camp will take place near the Airborne Museum. As usual, it will be free and open to all.
Including many historical vehicles, a plethora of scenes and demonstrations of all kinds, the Camp Geronimo has become a staple of the D-Day celebrations in Normandy. It is now one of the largest american reenactment camp of Europe.
Couples, families, fans or collectors, everybody will be able to discover the universe of the american forces through the camp alleys. The reenactors will be present through the whole event to exchange with the visitors, make demonstrations, and the luckiest might be able to get aboard one of the vehicles!
Many animations are proposed:
Presentation of a Piper Cub J3 aircraft on a reconstituted tarmac with the pilot and observer's bivouac, as well as an Airborne Bulldozer and anti-aircraft protection
Reconstitution of a semi-buried PC of the 9th Engineer Command's OBDS
The presentation of the role of the demining teams and the engineering teams in the construction of the temporary airfields, as well as the teams of builders in charge of these airfields, and the pilots' roles
The setting up of a field cinema with the projection of an American archive film
Ammunition depot, supply zone and bivouac
Presentation of a AM M8 + Half Tracks reconnaissance unit
Presentation of a first aid post with medical evacuation vehicles: jeeps, ambulances. Friday 3rd June, 5:30pm ; Monday 6th June, 11:30am
Commented presentation of several tanks and their use on the field
The demonstration of an anti-aircraft protection device (Half Track M16) and a searchlight, on the church place. Friday 3rd June, 11:15pm
Dynamic presentation of a field kitchen and rations. Friday 3rd June, 6pm.
Haberdashery, hardware and coffee animation. Continuously throughout the event.
Riveting and mechanics animation on the camp
Presentation of a US parachutist stick. On camp, Friday 3rd and Sunday 5th, 7pm ; On the church place, Saturday 4th and Sunday 5th, 11am.
Rigger parachutes roles
Chaplain's roles among the airborne divisions
Briefing around the sand table inside the US tent
Commentary on the Neptune Operation
Presentation of the US parachutists equipment. Continuously throughout the event.
Demonstration of a parachutists stick
External animations
Military vehicles exhibitions around the church (Eisenhower, De Gaulle and Koenig streets). Friday 3rd June, Sunday 5th and Monday 6th, 10am-12pm.
Parade in Sainte-Mère-Eglise. Sunday 5th June, 7:15pm.
Peace parade on Friday 3rd June, 2:30pm, and Saturday 4th, 10am.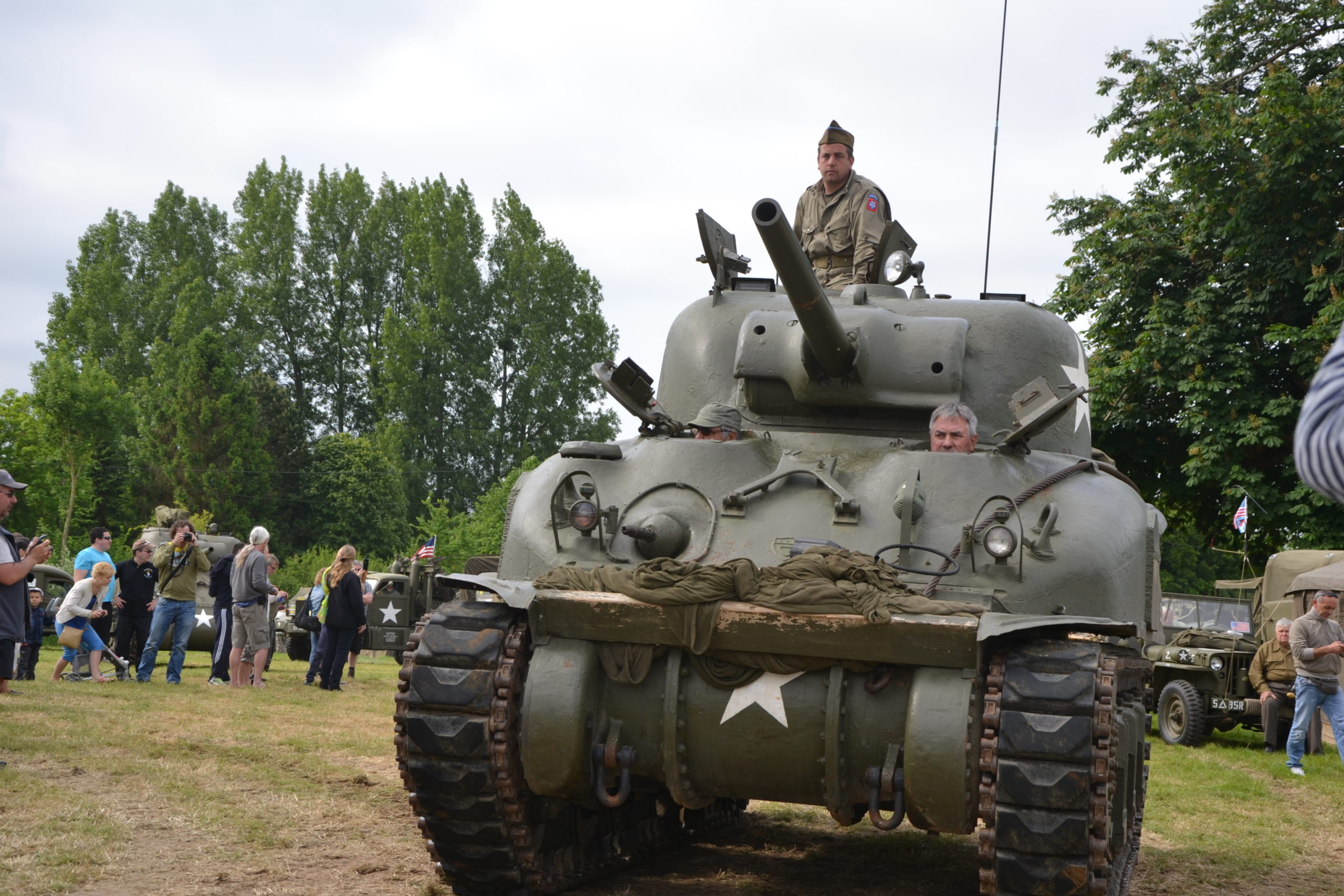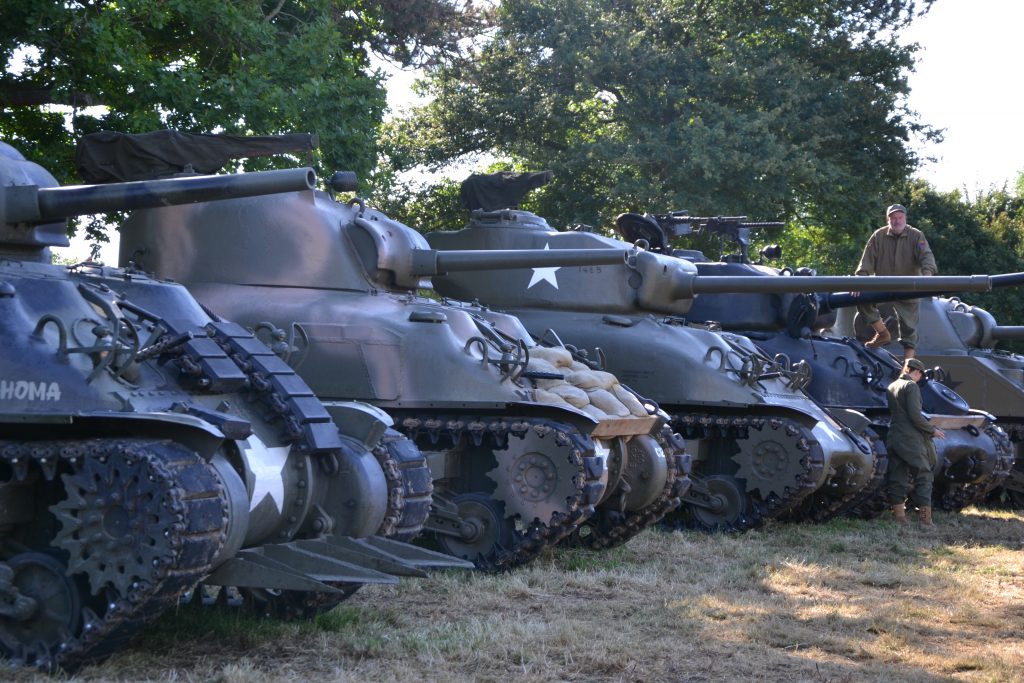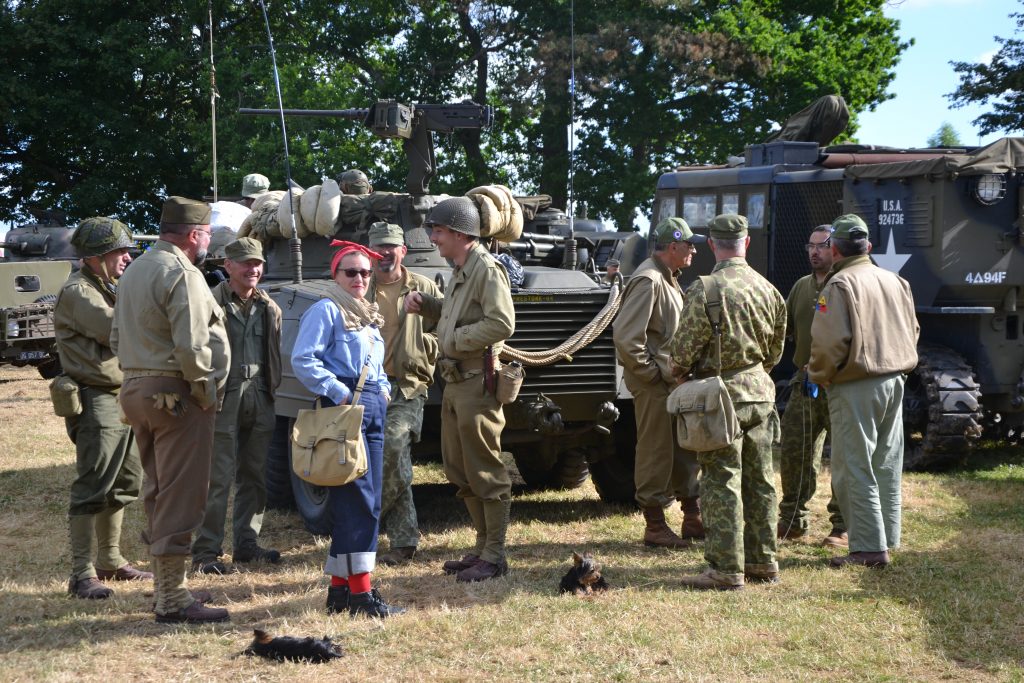 Practical information
The camp is open from 9:00 to 22:00. Free entrance.
The fireworks will take place on Sunday 5th, 11pm.
Sainte-Mère-Eglise's bourg will be closed from Thursday 2nd June, 2:30pm to Monday 6th June 8:30pm.
Back to all events