Opening of the temporary exhibition "Assault By Air"
Exhibition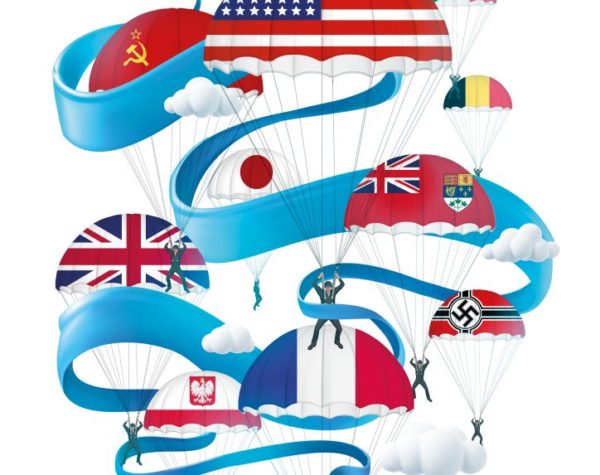 Du 21 avril
À partir du 21 avril 2022, L'Airborne Museum présente une exposition temporaire inédite : "L'assaut par les airs."
Through numerous, often novel items and artifacts, uniforms and testimonies, the Airborne Museum offers an exhibition that retraces parachutist history within the different armies involved in WWII.
Why, how and when were created the airborne troops ?
On what type of operations were they engaged ?
On which operational theater have they fought ?
As many answers as countries. Wether these countries belong to Allies like USA, UK, Canada, Poland or USSR and France (Free France but also Vichy), or to the Axis forces: Germany, Italy, Japan.
Through a wonderful collection, gathered for the first time, mainly emanating from private collections, with pieces as rares as equipment belongings of a British veteran of the Bruneval Raid of 1942, the testimony of an ancient Free France SAS, the extraordinary story of these elite troops will be honored.
And to go further…
A conference week-end on October 1st and 2nd
«Soviet parachutists» by Gaston Erlom
«Air Infantry french parachutists» by Rémy Longetti
«German parachutists» by Julien Chevalier
«British parachutists» by Jean-Louis Perquin
«French parachutists from the CIA to the SAS (2nd and 3rd RCP 1940-45)» by Jean-Christophe Dumont
«French parachutists from the CIA number 1 to 1st RCP 1940-45 » by Guillaume Morelli
«Italian and japanese parachutists» by Dominique Lormier
«American parachutists» by Eric Belloc
Conferences free and open to all.
Back to all events