Screening of the documentary "Till the job is done" – June 5, 2023
Screening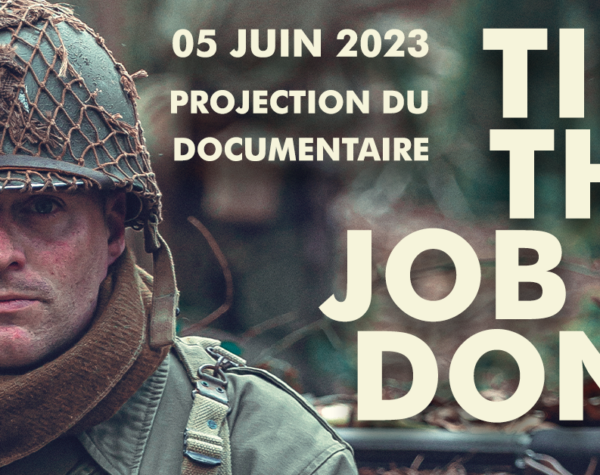 Le 05 juin à 20:00
Clément Horvath est l'auteur de l'ouvrage « Till Victory : lettres de soldats alliés » (2018) et son tome 2 « Till Victory : lettres du jour J à la victoire » (2020), tous deux parus aux Éditions Ouest-France.
Till Victory won the 2019 History Prize from the Stéphane Bern Foundation, and its English version (published by Pen & Sword, 2021) received the Distinguished Writing Award in the United States from the Army Historical Foundation (National Museum of the US Army).
"Till the Job is Done" is his third book. Contrary to Till Victory, in which we followed for each one about fifty allied soldiers through their letters from the front, this opus focuses on the journey of a single man, a captain of the American 4th Infantry Division. It all started with a collection of 250 of his letters acquired in 2020, and whose content was so exceptional that Clément Horvath decided to devote an entire book to it.
The originality of the book, in addition to the quality of the work done, is that it is accompanied by a free documentary, in which the author follows the footsteps of Captain Otis Hewett from Utah Beach to the dark forest of Hürtgen in Germany, where he was wounded. With interviews with historians (including Eric Belloc, curator of the Airborne Museum), witnesses and veterans, and visits to the exact locations where Otis' regiment fought, the film becomes an indispensable companion to the book, although it can be enjoyed on its own. It will be released online later this month.
The screening of the documentary "Till the Job is Done" will take place on Monday, June 5 at 8:00 p.m. in the Airborne Museum's movie theater, as part of the commemorations of the 79th anniversary of D-Day.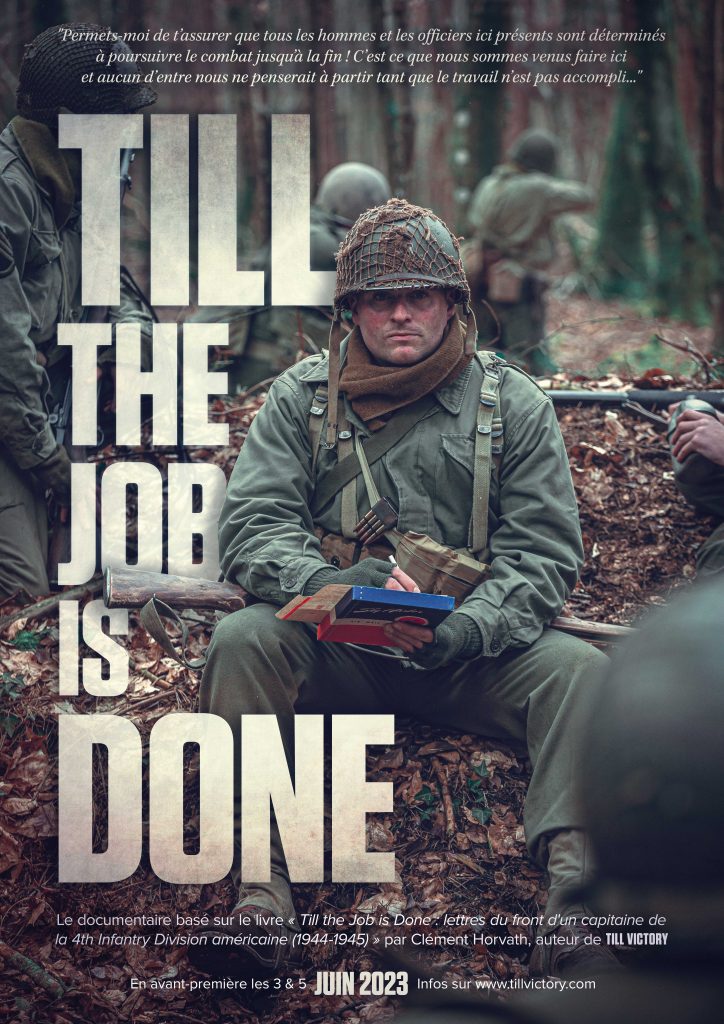 Bookings are now open:
infos@airborne-museum.org
02 33 41 78 03
Back to all events