Winter break 2023-2024
News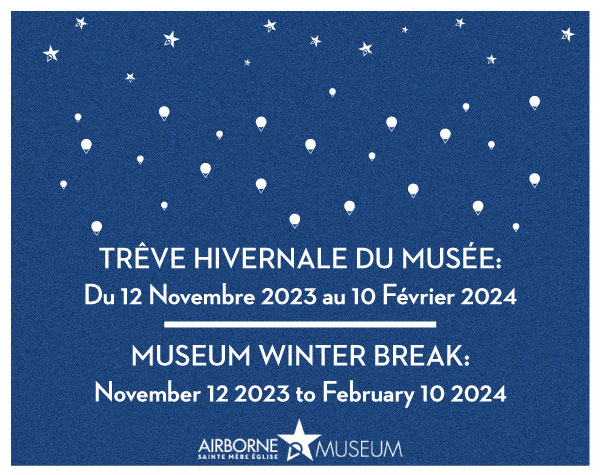 Du 12 novembre au 10 février 2024
The season is now over for the museum, and winter is just around the corner. Normally, the museum closes in December and January, with one opening during the Christmas vacations. This year, due to the major works underway, the museum closed early, on November 12, and will reopen on February 10, 2024, without a Christmas opening. This is an opportunity for the construction and renovation teams, as well as our own teams, to pull out all the stops and prepare you for the very rich new features that will be accessible from May 2024!
On the agenda this winter: the completion of exterior work on the new WACO pavilion, the start of renovation work on the existing WACO pavilion (which will be renamed Occupation as of next May) and the start of redevelopment of the museum grounds. A space dedicated to this extension-renovation project is available here, with full details.
Despite the museum's closure to the public, our teams will remain available by e-mail and telephone to answer your questions and take group bookings.
infos@airborne-museum.org
02 33 41 41 35
Back to all events