2020 : Exhibition "France of the Second World War seen through propaganda posters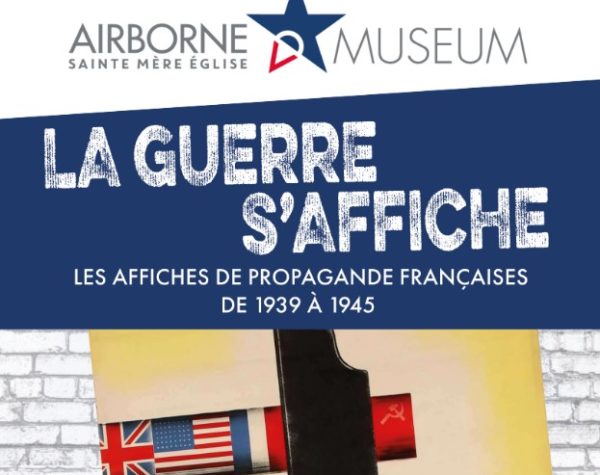 Du 15 août au 30 décembre 2020
Du 15 août 2020 au 31 décembre 2021 : Exposition temporaire "La Guerre s'affiche"
This exhibition deals with the France of World War II seen through more than 70 propaganda posters.
From the Phoney War to the Liberation through the occupation and the Vichy regime, visitors discover a wide variety of propaganda posters on themes as varied as school, family and of course military life.
The exhibition aims to educate the eye and to help visitors understand how these images work. Visitors are thus provided with keys to decode the posters and discover their hidden meaning.
This presentation to the public is made possible thanks to the work of the association Bruneval 42, directed by the three Coquerel brothers. The association lends almost all the posters and is the author of the descriptive texts. The Airborne Museum also thanks the Caen Memorial for the loan of 4 posters.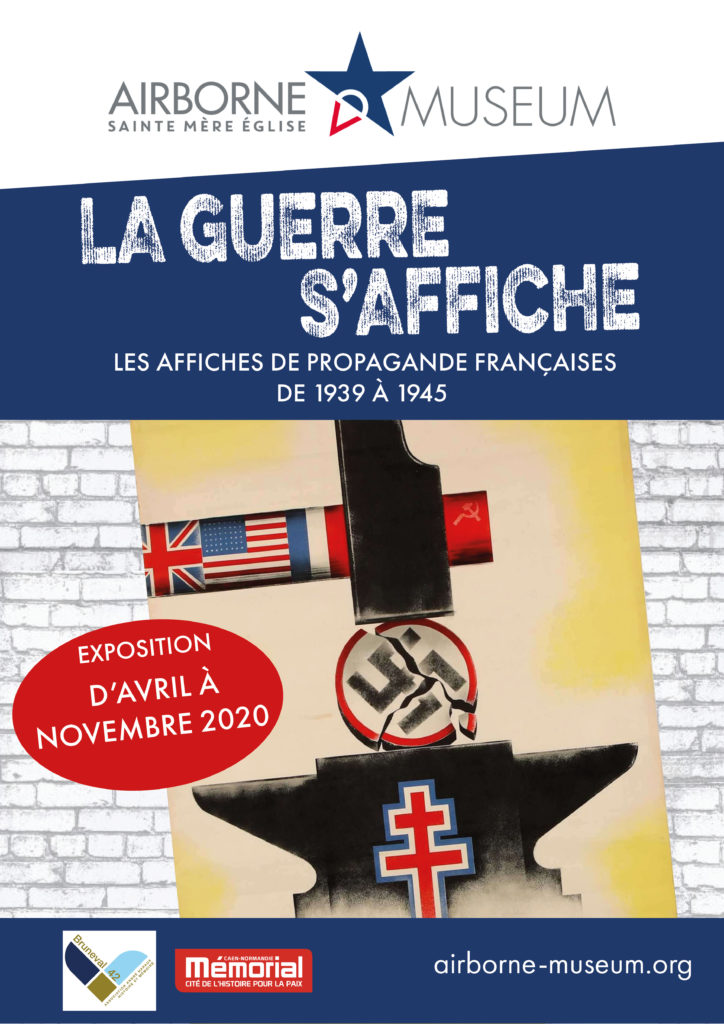 The exhibition catalog is available
The museum has published the catalog of this exhibition. Sold at the museum store and on the internet, this book highlights the most emblematic posters of the period and provides a testimony of this extraordinary graphic blitz that dominated the French public space for five years.
Richly illustrated, it is meant to be fun and very easy to access. At a price of 9.90€, we want it to be aimed at the general public but also at teachers who can consider it as a pedagogical manual…
Back to all events